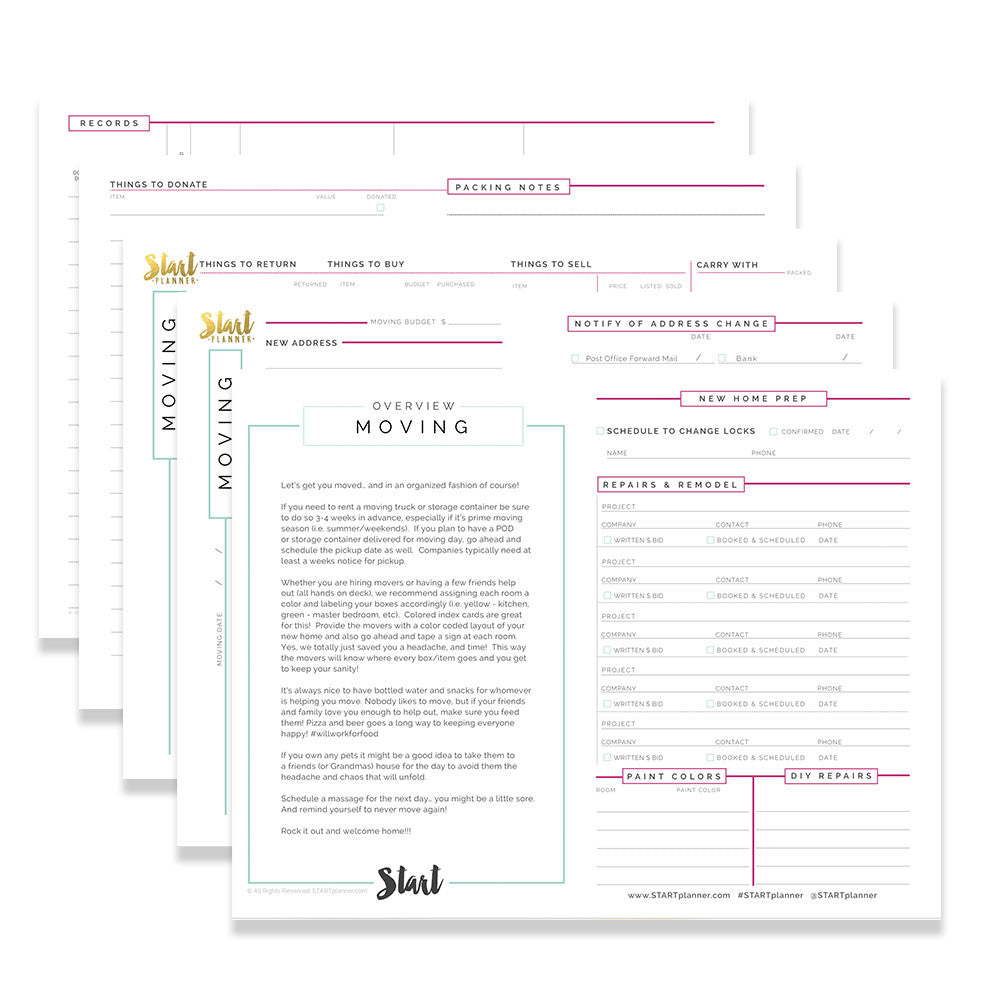 Moving Planner
---
Digital products check your email for immediate access.
YAY, you got a new place!! Now comes the dreaded and overwhelming task of planning your move! Ugh... where to even start?! No worries... we got you... we didn't say we would be moving boxes though! ;)
This PDF printable download makes moving much more organized and manageable.  
You will get 5 pages, which include:
Organize new home repairs, remodels, DIY projects and even paint colors!
• Packing lists & tips
• Address changes
• Membership cancellations 
• Booking your movers
• Moving budget
• Sorting things to return, sell & donate
• Last minute reminders before you leave your old place
• Packing notes
• Resources
We have you covered on everything from the old place to the new on all your bases! This is THAT document that you will never want to plan another move without!   And yes... you will probably never want to move again either! Happy Moving!