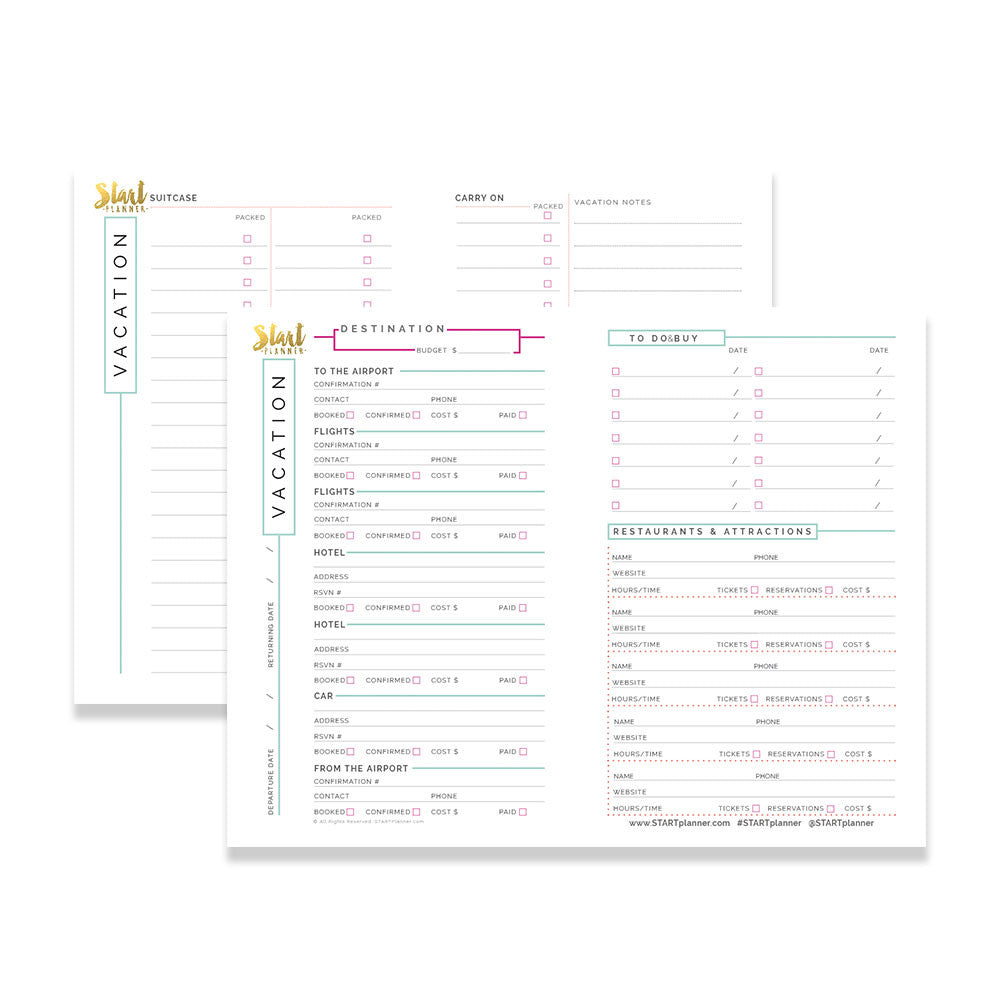 Vacation Planner
---
Digital products check your email for immediate access.
STARTplanner Vacation Planner! YAY!! I mean everyone loves printing this out! This is a PDF printable download.  
If you are planning that perfect vacation we have the tool just for you! Plan all travel related logistics (hotel, cars, planes) and don't forget any important documents (passports, IDs, etc). Plan out the restaurants and attractions that you will not want to miss. Make a list of things to not forget for your suitcase, and even make sure to not forget any house preparations from mail delivery, to pet care…I mean we have thought of everything! This is THAT document that you will never want to plan a vacation without anymore!   
Oh and HAVE FUN and BE SAFE!!! Feel free to invite us ;)
*This is inside our Hustle and Fancy Pants Planner under the "PLANS" tab should you decide to purchase a planner* 
Standard shipping for products is 12.50 shipped via USPS with insurance. Orders placed for over $100 gets free shipping.
Dated planners all sales are final. For undated products you have 30 days for any unused/unaltered products to return or exchange.